After having been to Sweden, going by train and bus and airplane, my son was so enthusiastic about public transportation that we decided to go on a little train ride in Fukuoka. He loves his trains and on the local train to downtown Fukuoka he wanted to get out of the pram and proudly sat on his own on the seat next to me. Our destination was Hakata train station, the Shinkansen station in Fukuoka.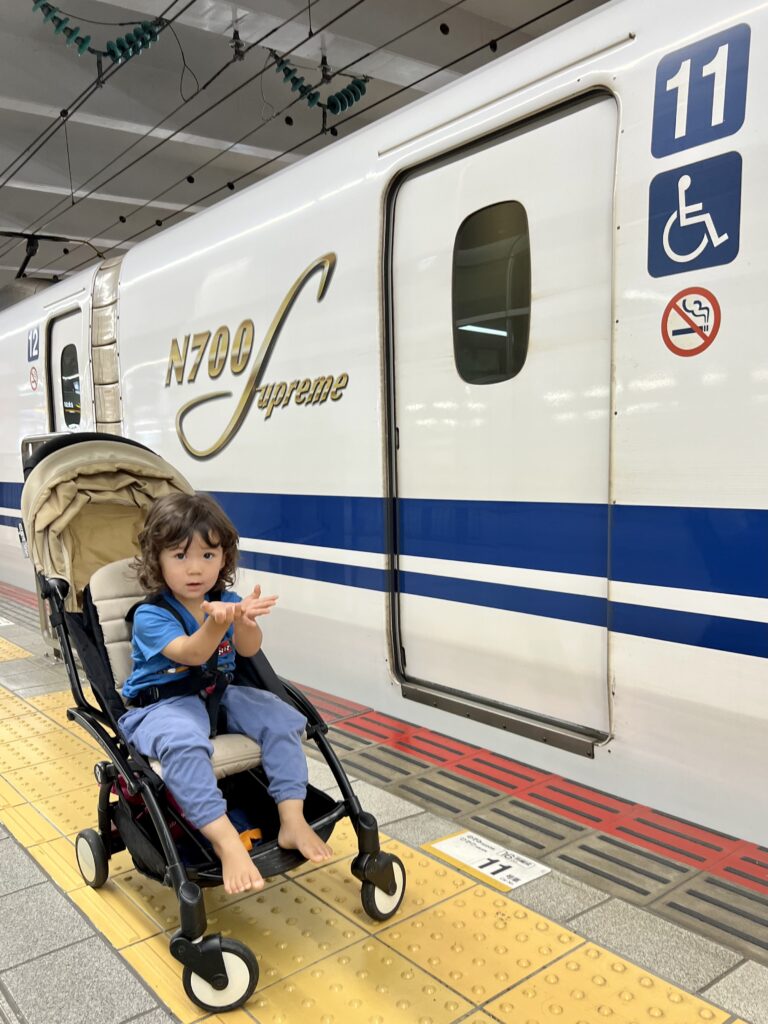 Going to see Shinkansen trains is a popular activity. There are ticket gates you need to pass through to get into the station, and for train spotters like us there is a special platform ticket that allows access to the station and the platforms for two hours. We bought at ticket and entered the station and went up the elevator to see a train. My son quickly got the hang of it, go up the elevator to the platform, see the train, take the elevator down again and to go up the next elevator to another platform. And repeat the process. 
We saw a few other kids also being at the station to see the Shinkansen trains and my little boy was very impressed by the speed of the trains. Of course no trip to see Shinkansen trains is complete withouta little souvenir, and I was bracing for a situation with my baby wanting to have a very expensive train and me trying to convince him that the cheaper ones are much more cool. As it turned it out the situation was almost the opposite, he insisted on getting the cheapest plastic Shinkansen train. He choose a red one and I selected a white. And then we got a pink Hello Kitty train for our working mom. What a thing to put on the desk and look at every now and then during long work hours I thought.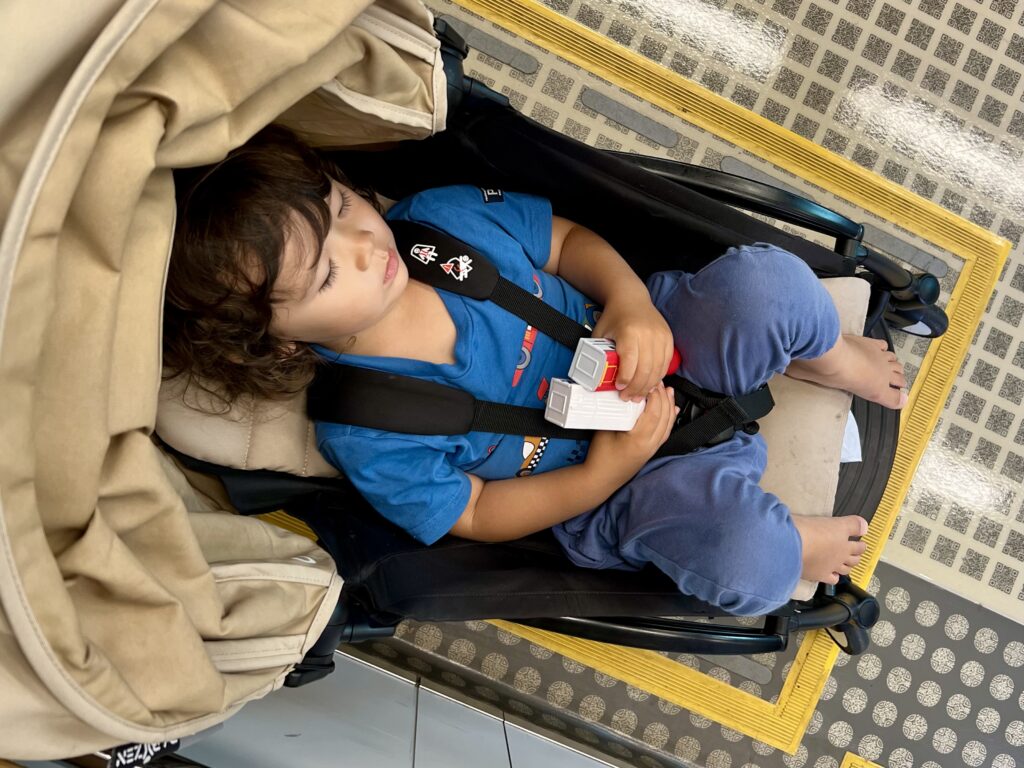 After a station café lunch for me and bento for my boy he fell asleep in the pram clutching his trains not letting go, not waking up until we almost had made it all the way home. And coming home, of course our baby had quite forgotten about the pink train being a gift for his mum and instead it became his favorite toy.
Next step will be to actually do a little Shinkansen train ride somewhere. That is a story I look forward to writing.
Share this story: