There is a place called Thomas Town, a small Thomas the tank engine theme park, located in a shopping mall outside Tokyo. We had seen it on the Internet long before and when we finally went to Tokyo I decided that I wanted to take my little boy there as I was sure he would like it. And for my son it was paradise, being able to ride on Thomas and his friends, to fly with Henry the helicopter, to climb up Cranky the crane, to play freely with all kinds of Thomas toys, and finally getting to buy a little Percy toy train which was covered in chocolate, only to be found in Thomas Town.
We arrived early and were almost alone the whole time and although I dreaded the long train ride to the shopping mall, twice as long a ride would have easily been worth it. It was a beautiful day that I will remember. And I think so will our son.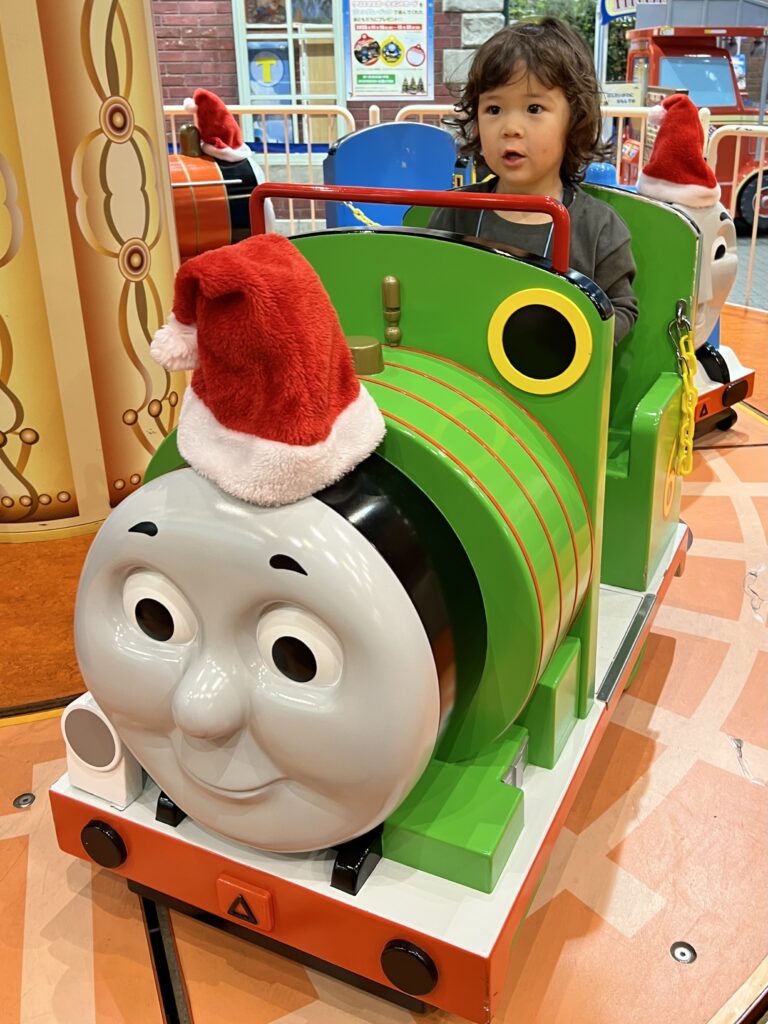 The little one fell asleep during our lunch so I took the chance to go to Tokyo station with a sleeping boy and visit the Tomica shop that I have wanted to go to ever since I got interested in the small die-cast cars. There, my son woke up and together we made a special car for him by choosing different pieces and helping with the assembly. 
Wednesday was a national holiday, so our little family went together with our son's cousins' family to a train museum in Saitama. You could think that two-year-old would eventually get enough of trains but it turned out to be the contrary. He likes to tell everyone, "乗り物大好き", I love vehicles, and that day at the train museum he really showed that. We went in an out of all the trains and he did not even have time to stop and pose for a photo with his favorite Shinkansen train.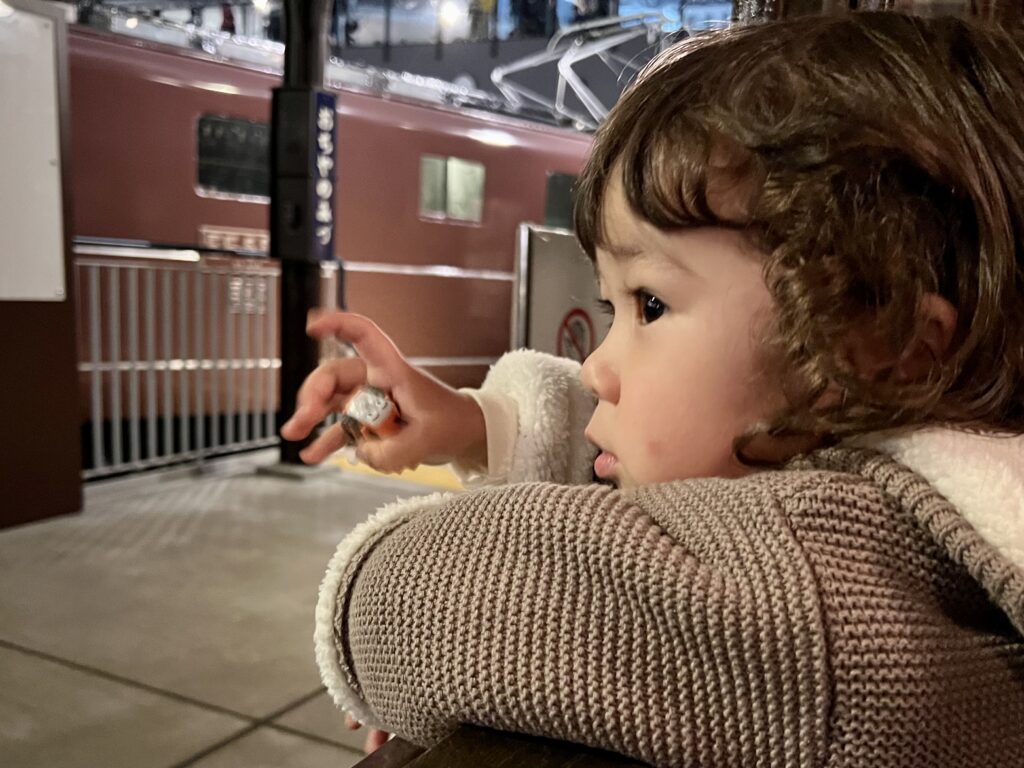 Before it was time to go back to Fukuoka, I had the chance of taking my son to maybe my number one favorite place in Tokyo. But that place deserves a post for itself, so it will be a story for another day.
Share this story: