Summer in Japan is festival time, and especially so this year. Because of the corona pandemic many festivals have been canceled for a few years, and this summer they finally start to happen more full scale again. There are all kinds of festivals such as dance festivals, festivals celebrating local deities, and of course the fire works festivals. My son had never seen fireworks before, and so when it was time for the firework festival off the coast in the little town where we live, we decided that we must try to see the show.
Being a bit reluctant to take our family to a crowded dark very loud place where an excited toddler would need to stay calm, we tried to find a different vantage point to see the spectacle from afar. We did not find any good spot and so finally we gave up and decided to go to the beach after all, although we made our way to the far side of the long beach far away for the main action. It was dark, but there were not too many people and the distance from the fireworks made the sound quite bearable. And what a spectacle it was, our son jumping and pointing and enjoying the colors and falling fire. Halfway through though he had had his fair share and asked to go home and have juice.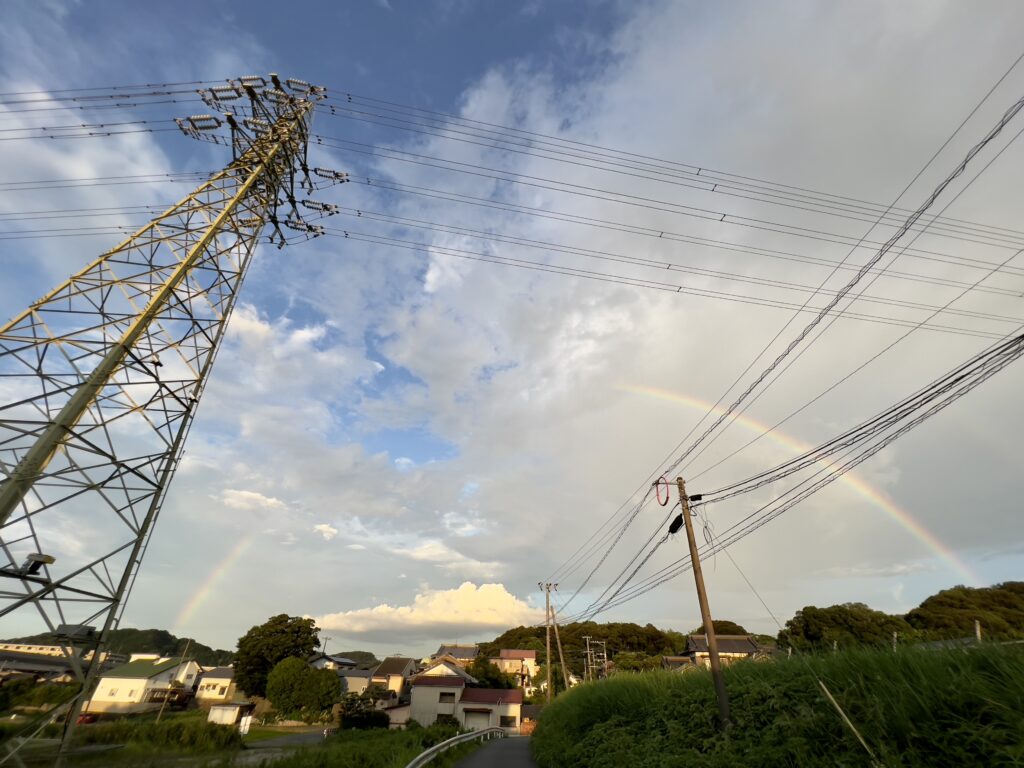 Ather summer's sky display we have had the luck to enjoy a few times this year is the rainbow after an afternoon filled with tropical downpour. Lately we have had 35 degrees humid days with thunder clouds building up during the afternoon, and as it sometimes happens, the clear sky appears again when the sun is setting and leaves us with a clear cooler air for an evening walk while looking at the rainbow left behind in the sky. I do not know about my son, but for myself, no matter how beautiful the fireworks are, I believe I would choose seeing a rainbow every time.
Share this story: