It is the middle of summer and the vegetables in our little garden are thriving like plants in a jungle. My mother-in-law is the one who takes care of it, grows the vegetables, gives the nutrients, does the weeding and harvesting – all I have to do is giving the garden water those days when the rain does not help me. Our whole little family feels very spoiled by having a private gardener and every morning we come down to the kitchen, open the curtains and look out at our vegetable garden to see what has happened since the day before.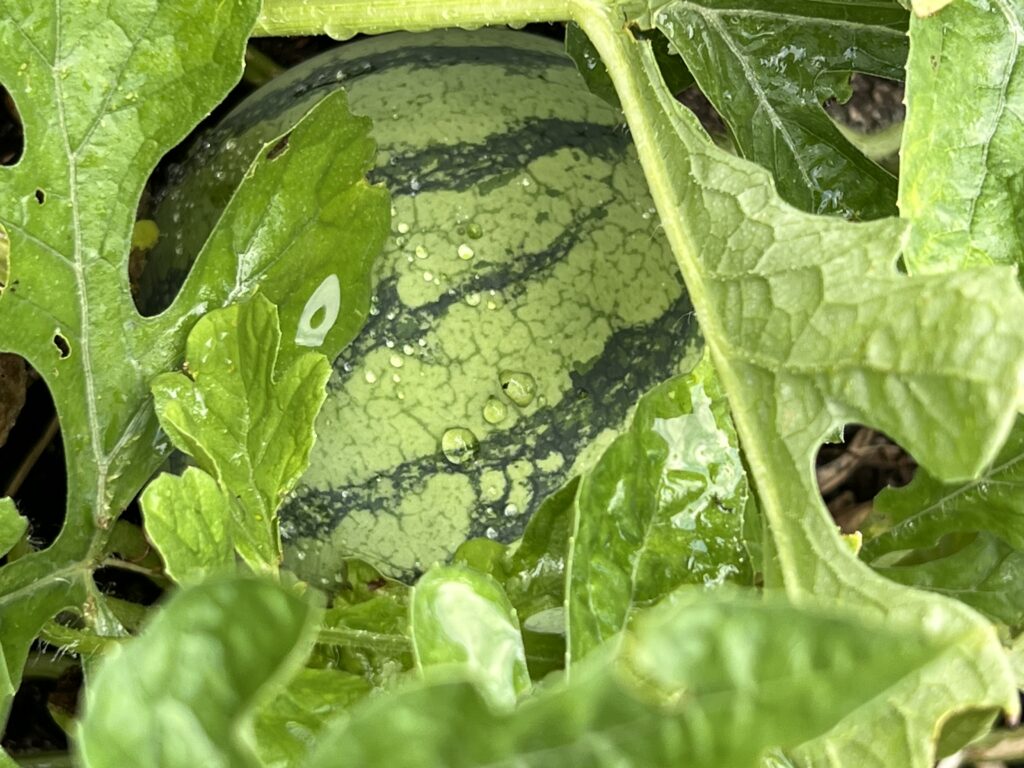 At present, we are enjoying the watermelon plants that have started to bear fruit. This morning, my son discovered a watermelon lying in the grass, I guess it must have been lying there quite some time but today the wind had swept away the leaves and we could see the beautiful little fruit glittering in the morning sun. It is the first time my mother-in-law has grown water melons it seems, so we are all excited to see how they will taste in a few weeks time.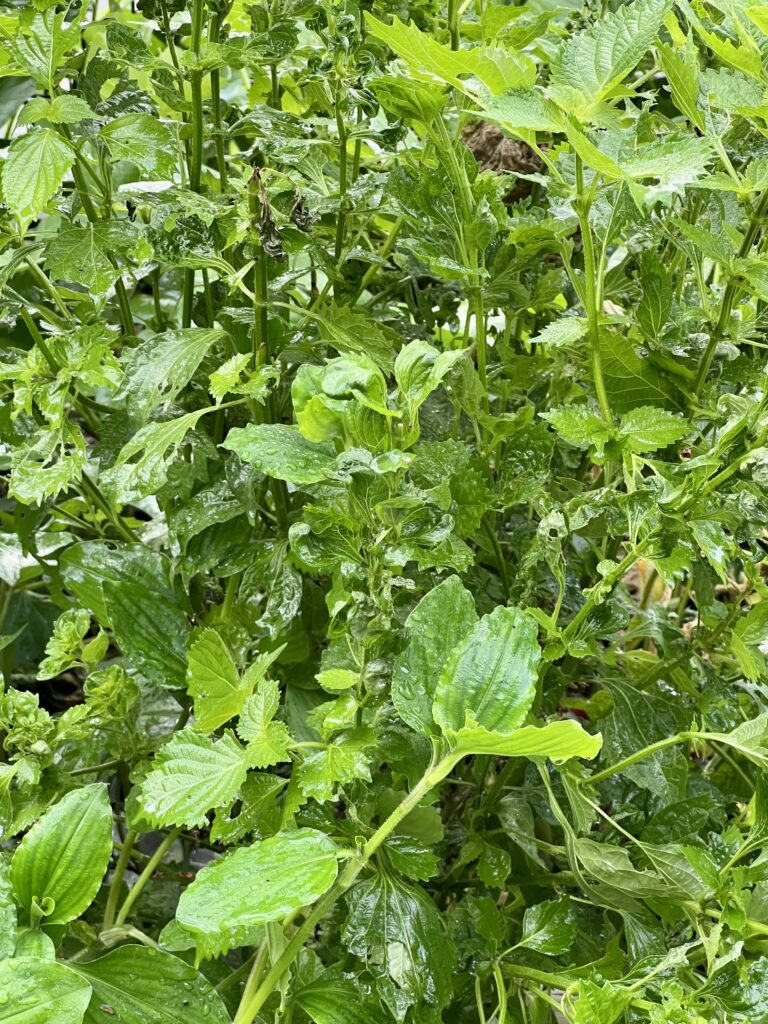 Other than water melon, now is the season for piman, eggplant and goya, Okinawa's famously bitter and supposedly very healthy cucumber/melon-like vegetable. It is indeed bitter, but since I have a soft spot for bitter I have come to really really like goya, and it seems like goya has come to really really like our garden. It climbs the fence and together with pumpkins and eggplants there are goyas hanging freely in the air having enjoyed the summer typhoon that came and left the other night, fortunately without destroying anything for us in its way.
Living with the seasonal threat of typhoons has taken some time to get used to, but now we feel quite safe even when a strong typhoon is supposed to pass close by. So when typhoon Khanun was scheduled to come, we closed our shutters and tried to live as normal, although for our son it was almost as exciting with the typhoon as it is with thunder and lightning. He was eagerly awaiting its arrival, wanted to see the projected trajectory on a map, wanted to see the radar images, wanted to look outside all while asking where the typhoon is now. When he woke up in the morning and the typhoon was gone, he was more than a little disappointed. But we could honestly promise him that if he could be a little patient there would surely be more typhoons coming. For better of for worse. And when the next one comes, I am sure both our son and our garden will be very happy.
Share this story: