There are many activities for children in Fukuoka. The last month we have been exploring some of them at the same time as enjoying the beauty of Japanese spring and sakura, cherry blossom (more on that next week). There is a toy museum in the new big LaLaport shopping mall, where the children can play with all kinds of wooden toys. Our son who normally loves his wooden train at home, was so happy to be able to freely play with beautiful for him new toys. He started with cars, and went on to riding on a little bus before picking wooden fruits and getting the honor to collapse a wooden sculpture the volunteers at the museum had built. When he got tired he took a dive into the pool of wooden eggs.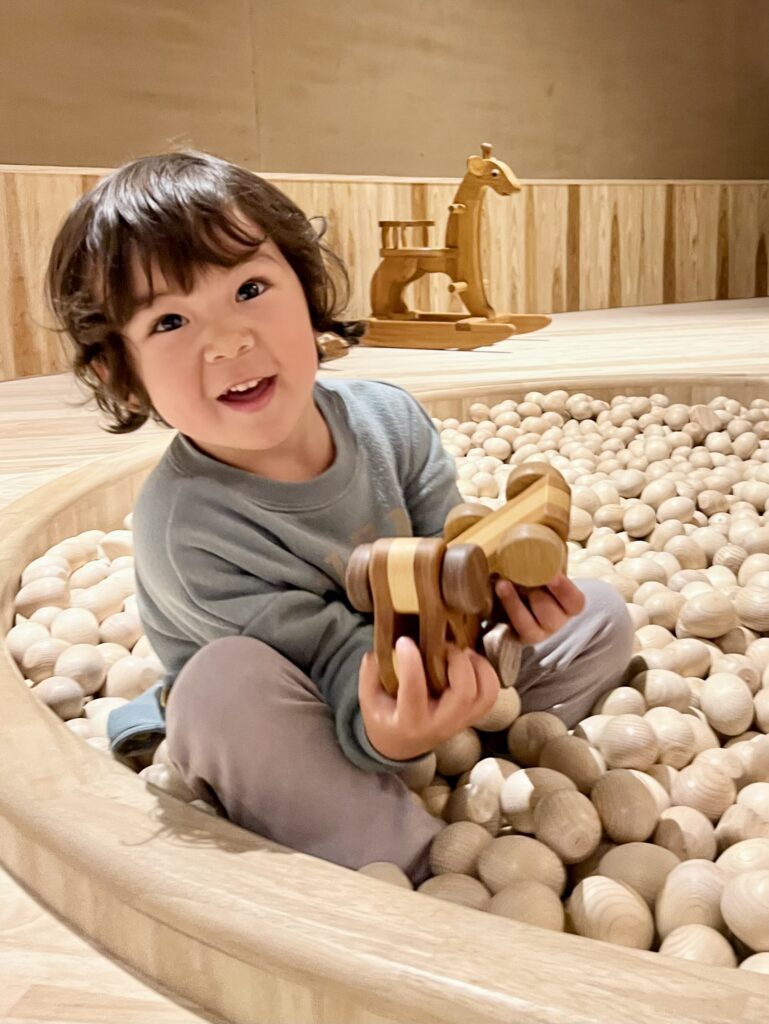 Another museum in Fukuoka is the Anpanman museum. Anpanman is a very very popular superhero cartoon character and there is a whole two-story-museum dedicated to Anpanman and his friends and foes. It seems like most kids in Japan love Anpanman, almost every day we meet children who have Anpanman characters on their clothes or play with sand toys with Anpanman faces. At the museum my son got to step into the Anpanman world and explore all kinds of scenes with images and figures of Anpanman and company. We saw an Anpanman show on the big stage, had Anpanman pancakes at Dokkinchan's cafe, and my son was so busy playing that he completely refused to visit even one of the many gift shops in the museum. I would have loved to explore the shops, but considering the high entrance fee and the price of the pancakes, I think my son did us a favor this time when he did not want to listen to his dad and instead could not stop playing in the Baikinman play room.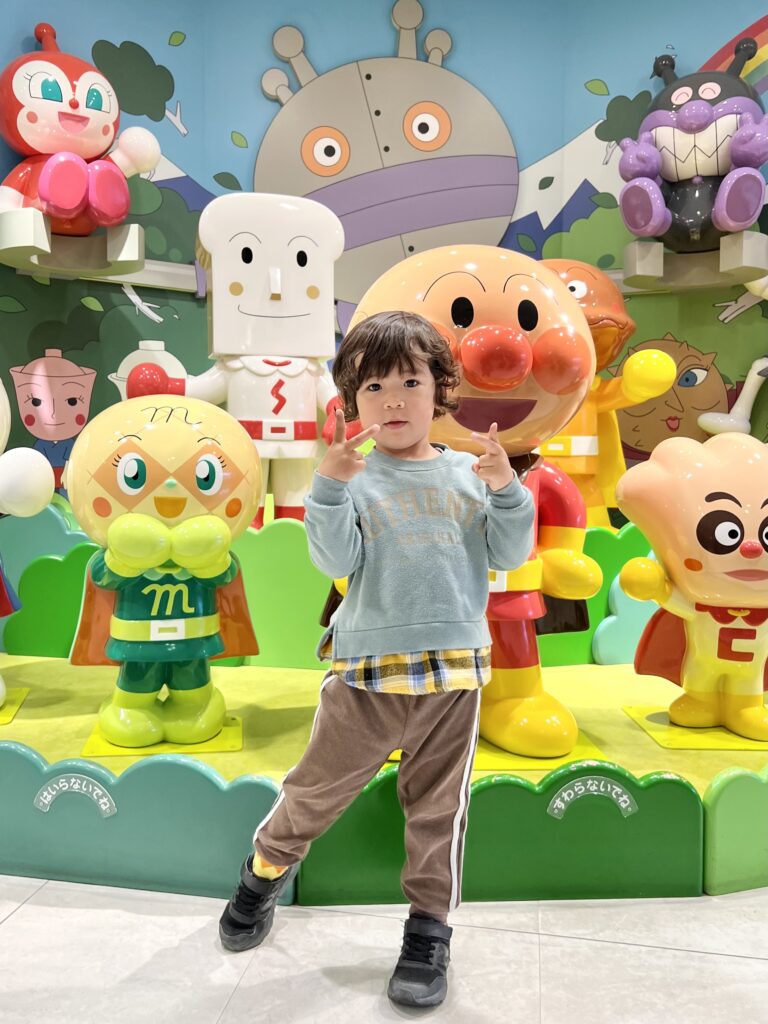 When we left I think I was as exhausted as my son, although I think we both want to go back, him to the Anpanman's archenemy Baikinman's room and me to see the gift shops. I wonder if he will let me next time.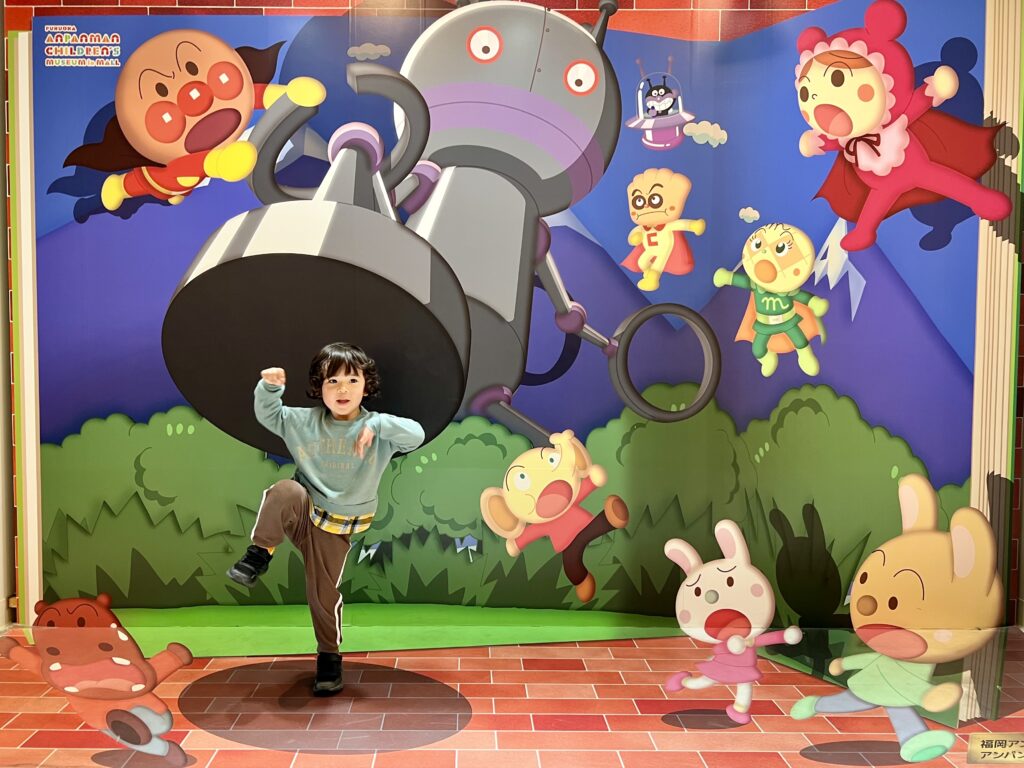 Share this story: