What better way to end a beautiful spring Saturday than to, together with my wife and son, enjoy the sun setting over the sea? Well, the only thing I can think of when writing this is watching that sunset while taking photos in a magical place and hearing my son joyfully playing in the sand.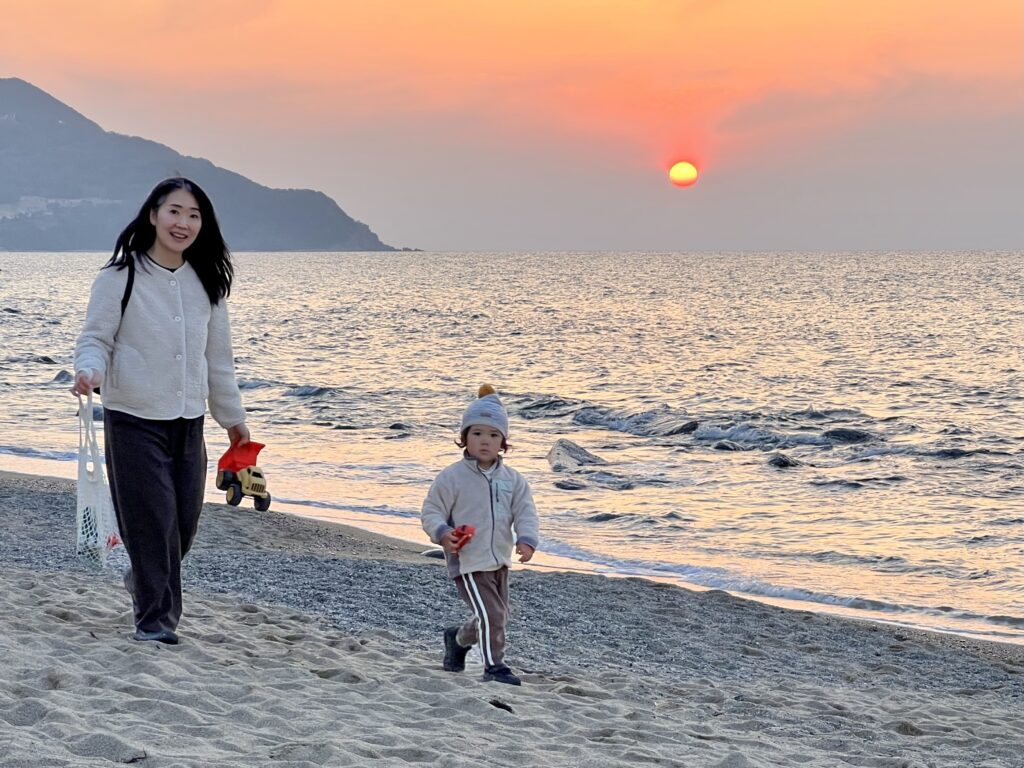 Close to where we live there is a place called Futamigaura, 二見ヶ浦, a rock formation in the sea in front of a white torii belonging to nearby Sakurai shrine in Itoshima city. It is a well known scenic place, popular to visit anytime but especially to enjoy the sunset and to celebrate marriage, as the two stones in the sea are said to represent a married couple. Standing on the beach a beautiful evening, looking at the rock formation, it is easy to understand why the torii was built here.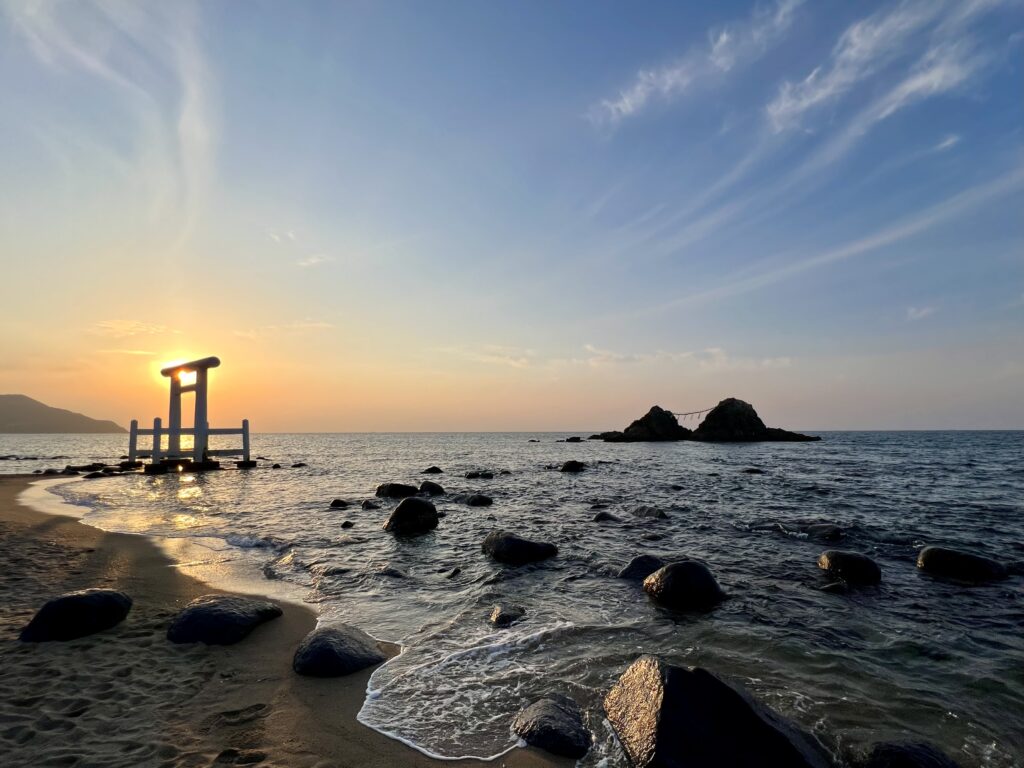 It is a privilege to live in such a beautiful area of the world, close to the sea, close to the mountains, to culture, history, nature. And to be living here with a family more precious to me than I could dream about.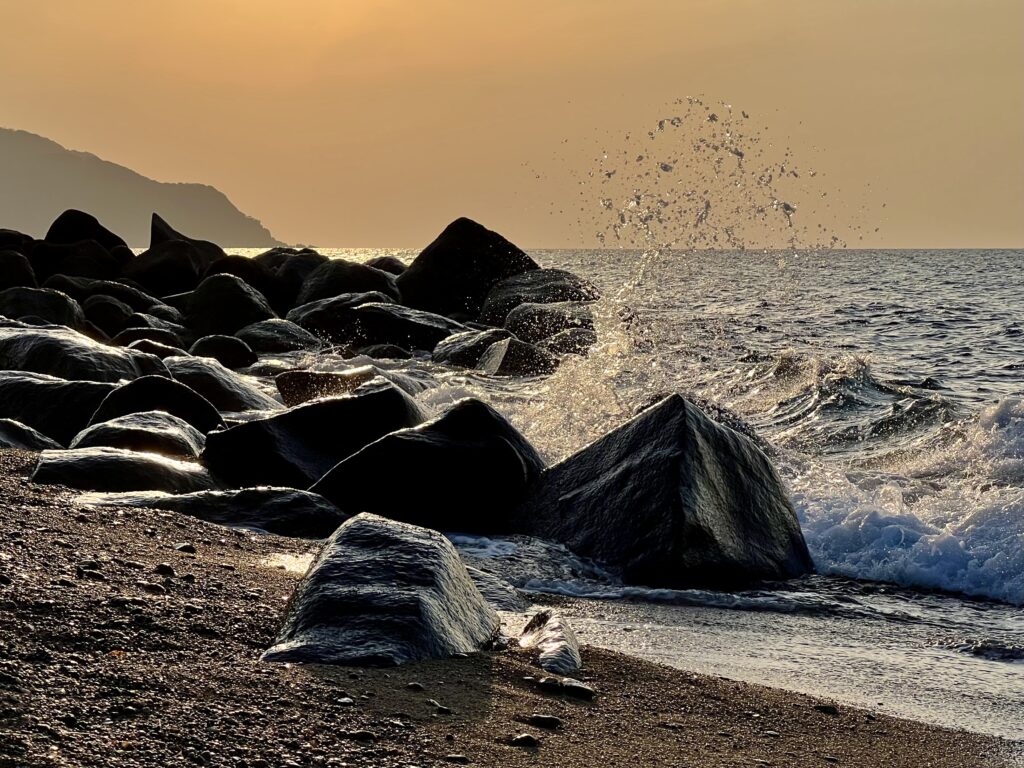 It was a Saturday to enjoy the magic surrounding us. Good night, I whispered before we left for home.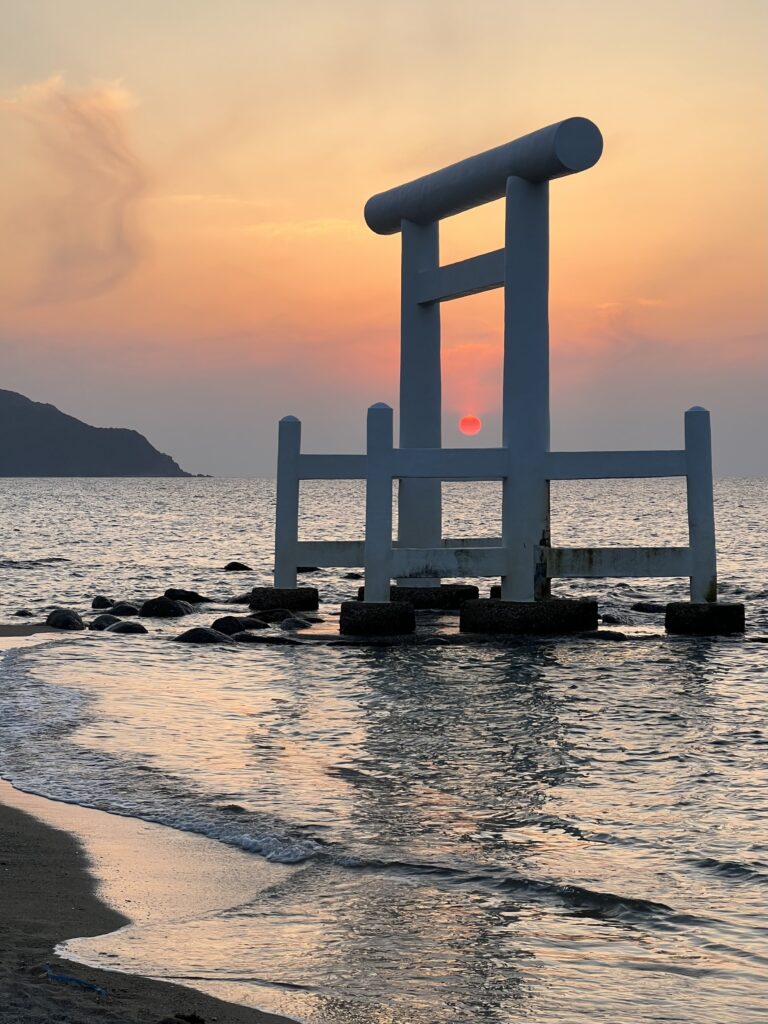 Share this story: