Having my parents visiting us in Fukoka for the first time, what do we show them? All our favorite places of course! Me and my son took his grandparents to visit various sites in central Fukuoka and Imajuku where we live, and together with my wife we all went to our most precious places within an easy driving distance from home. So we have been able to show our Swedish relatives the old castle ruins in Fukuoka, the Anpanman museum, the beautiful Yusentei Japanese garden and tea house, the white toori and the couple stones at Itoshima's Futamigaura, the Raizan mountain temple Sennyo-ji. To name a few places. One weekend we did a trip to Ureshino onsen and stayed at a ryokan and enjoyed the hot springs. We went to the porcelain area called Arita and visited the Kyushu ceramic museum, much to my parent's delight. And last but not least, we climbed a small mountain and got breathtaking views of the sea outside Itoshima.
Enough to say, it has been a magical time. Each experience would be worthy of its own story, but for now I share our weeks together through photos instead.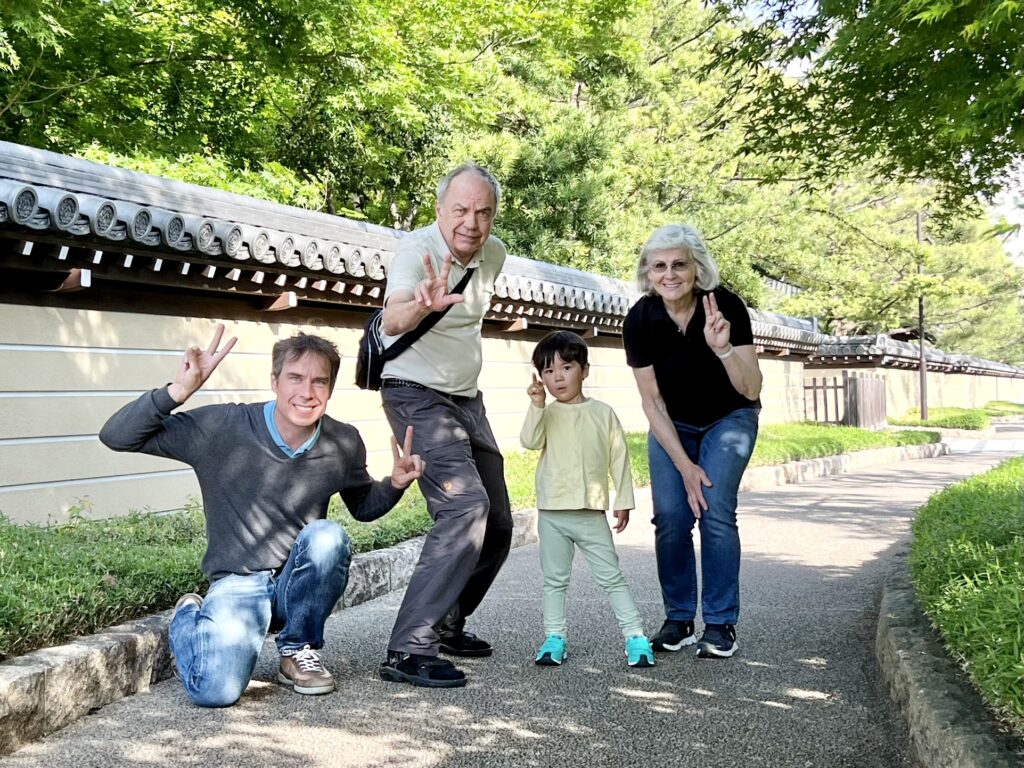 Having the chance to show my parents the wonderful part of the world in which we live has been something to never forget. And introducing my wife's closest family and relatives to my parents have been something we have long been dreaming of. It turns out that even without a common language it is quite possible for people from different parts of the world to enjoy each others company and to feel like family.
Thank you for visiting us, mom and dad. We look forward to meeting you soon again.
Share this story: