When does something become a habit? After one time? Hardly. Two times? Three? Five or ten? Does it even matter? Not really I think – it is all about feelings. So when I feel like it has become a habit to every night prepare the rice for the morning. And then in the morning make onigiri for my wife – she is only eating onigiri now – then a habit it is. Or is it?
Onigiri. Umeboshi-onigiri. Sesame-onigiri. Furikake-onigiri. My love does not want to eat anything else. I try, I really do, try to cook, suggest, but no, onigiri is all that will do. I know it is just a phase, we have been through many in the past weeks; meetball-phase, foo-phase, karaage-phase. Now it is onigiri-phase. But still, being a shufu and your wife doesn't want to eat your food – that is a little bit like losing your raison d'être, your reason for being, your meaning of life. What do you think you can eat for dinner my love? Onigiri. Just onigiri.
When does something become a habit? Maybe the moment the memories of what was before no longer seem real? I feel like the time before my wife is like an ancient story traveling over hills shrouded in mist and with no sense of direction – yes, there was that time. Yes, there was another life. Or was there? Did I just make it up? How about my memories, are they really memories or just fantasies of a dream of an ancient future. Maybe that is the way habits work – I can hardly remember what we eat before; all I can remember is the taste of rice.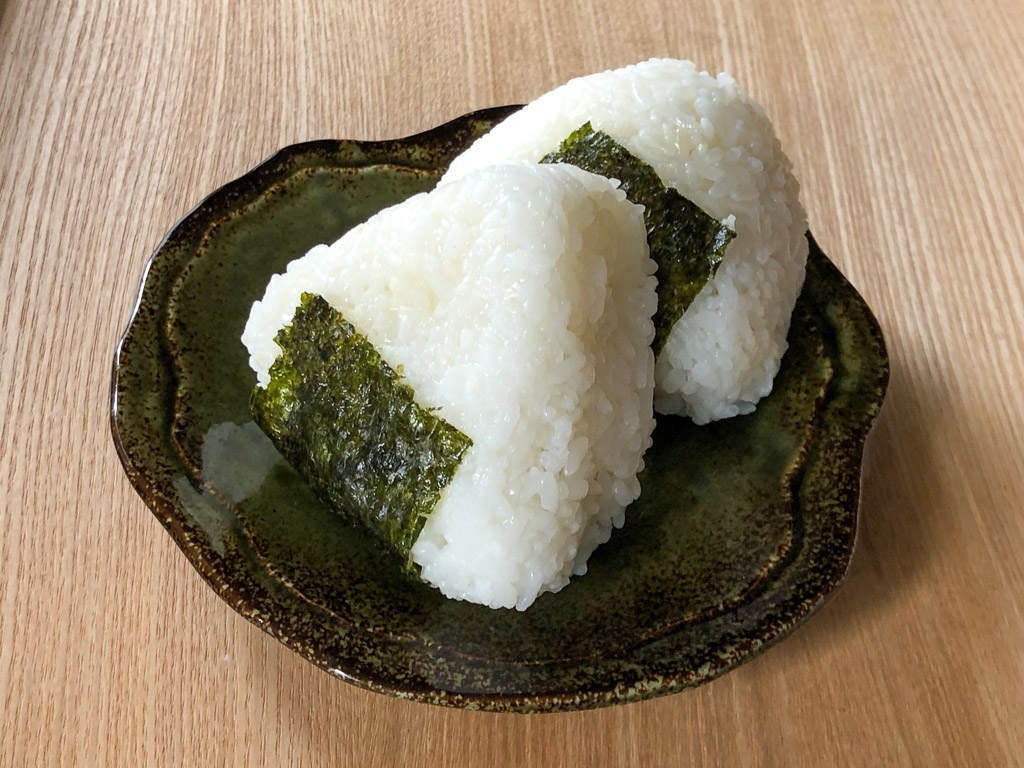 But then again, habits also seem to imply some sense of absence of thinking. Absence of seeing what is there, just doing and acting without conscious input. And when it comes to doing something for my wife and our baby, there is nothing habitual about that. Onigiri – every morning is a beautiful creative process of forming my love to my wife into triangle shaped rice balls. And I do not think that could ever come to feel like a habit.