Since our son now is old enough to start to eat normalish food, we got a pamphlet in the mail with some easy recipes and tips for how to prepare and cook home made baby food. On the cover of the pamphlet it says easy even for dad, which made me laugh and at the same time kind of vexed me a lot. Men are definitely held to different standards than women are here when it comes to taking care of babies. Or at least men are not thought to be very able.
Our son loves home made mashed banana and preprepared vegetable purée that they sell in the supermarket. That's it. We have been trying home made purée with carrots, potatoes, rice, pumpkin and he bravely tries to eat it but then he makes a face and struggles hard to avoid spitting out the food. Looking at the pamphlet today, I thought that I would step out of the Japanese bubble and make an easy even for dad Swedish inspired delicacy – potatismos (mashed potatoes). I followed a recipe from the Swedish bible when it comes to childcare, and when the mash was ready I felt like I wanted to eat it myself – it really looked tasty. Dads really are able!
Then comes Mr and Mrs Culture Clash stumbling in. While it seems ok for Swedish babies to use milk for cooking from the age of six months, for Japanese babies you apparently have to add a month or two. So there it was, my beautifully made mashed potatoes, and there was no baby to eat it. But being a sort of prepper when it comes to unforeseen events, I did not get too upset – I had boiled two potatoes, so I made a new set of mash without using the in Sweden recommended oil and milk; just hot water and potato, poor baby.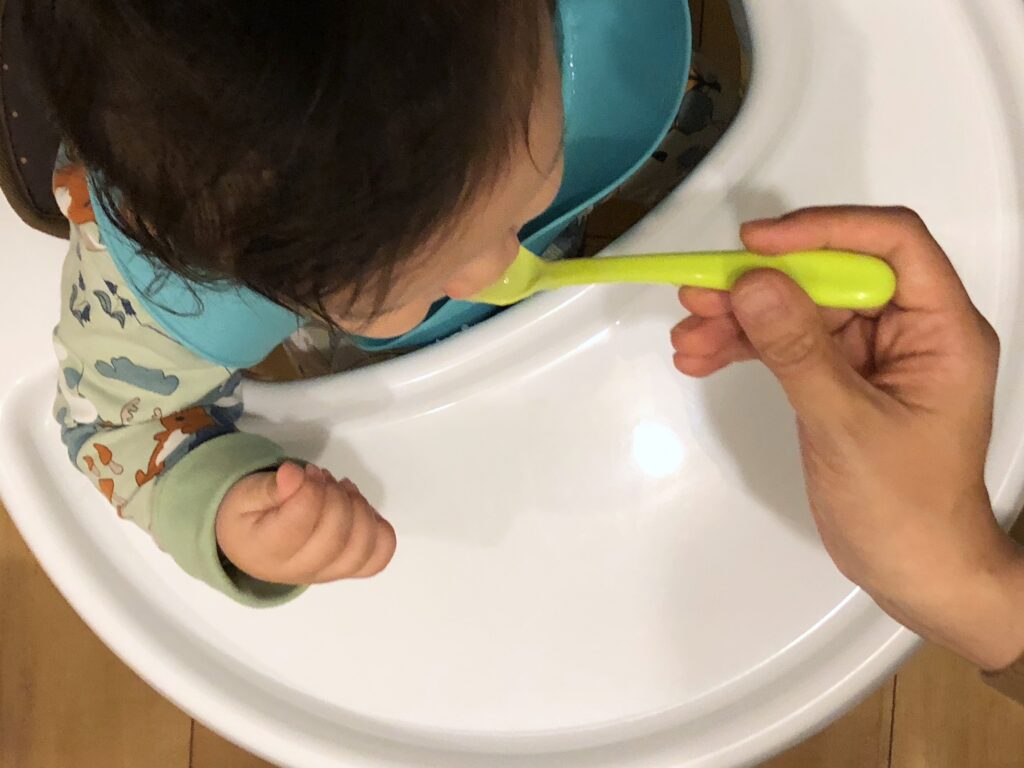 Of course our son did not want to eat this unsavory potato water, and it pains me to admit it, but we then fell back on the back up plan – supermarket pumpkin and carrot purée, much to our baby's joy. This little story was born out of a sense of amused indignation, but now when our baby is happily sleeping on the bed, I am thinking that there is actually nothing easy at all with cooking baby food in Japan. Especially not for Swedish dads.