Children are really celebrated in Japan, a dear friend in Sweden pointed out when I explained about the 100 day celebration for our son. I felt it was a very accurate statement, and I found myself noticing that I had not thought about it myself for a long time – perhaps I have already been in Japan so long that I have started to loose some of the "new eyes" I try to use to view life around me. It is a wonderful thing to gradually, without even noticing it, becoming a part of the fabric of a new country, no longer feeling like an observer but more of a participant. Of course this has its downsides such as with ease finding an exciting perspective for this blog, but I believe the pros outweighs the cons (especially when there is a dear friend whose eyes I can borrow from time to time to get the pure outside perspective), and deliberately searching for interesting viewpoints is well worth the effort.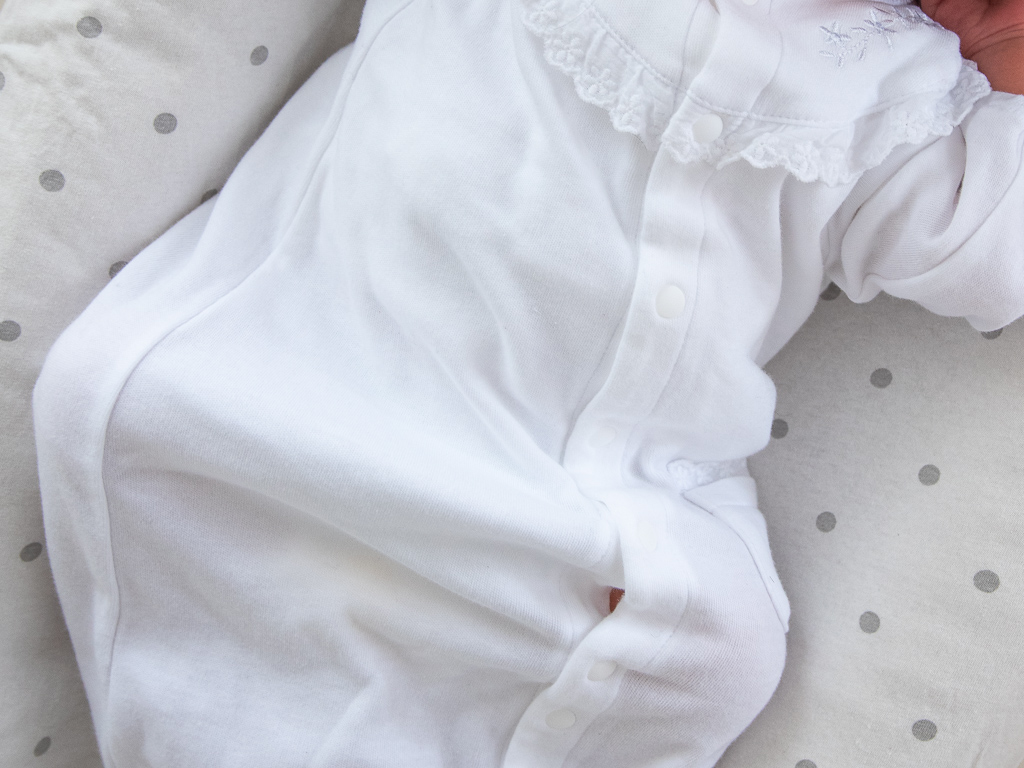 Our son is only 100 days old, and yet we have already had time to celebrate so many events. The first one really was when we took our son home from the hospital – our okaasan, my wife's mother, had sent us special all-white long clothes for our baby to be dressed in when making the trip from the hospital to our home. It is a precious memory, and the clothes really added to the solemnity of this moment that would change all of our lives forever.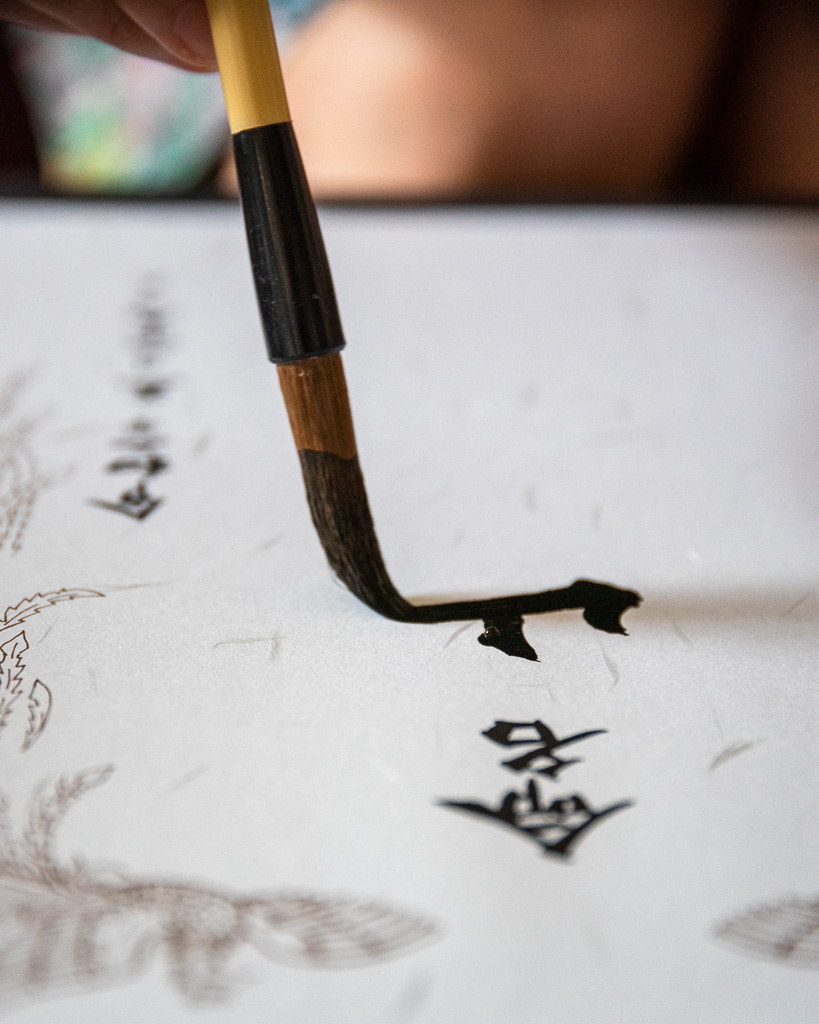 Seven days after a baby is born is the naming day, oshichiya, when often the child's name is beautifully written on a special paper and then the name is shared with the family and the world. Since my kanji writing skills probably falls short of those of my 100 days old son's, my wife was the one using the writing brush and she created the piece of art that the naming paper became. I just love to look at my wife when she uses her writing brush, to observe how she enters another world and lets the brush dance over the paper. The whole process is truly beautiful and when I told my wife I want to take this paper out every time our son celebrates his birthday and put it on the wall, my wife laughed and said that she is sure our son will not care; I said it does not matter – it will make me very very happy.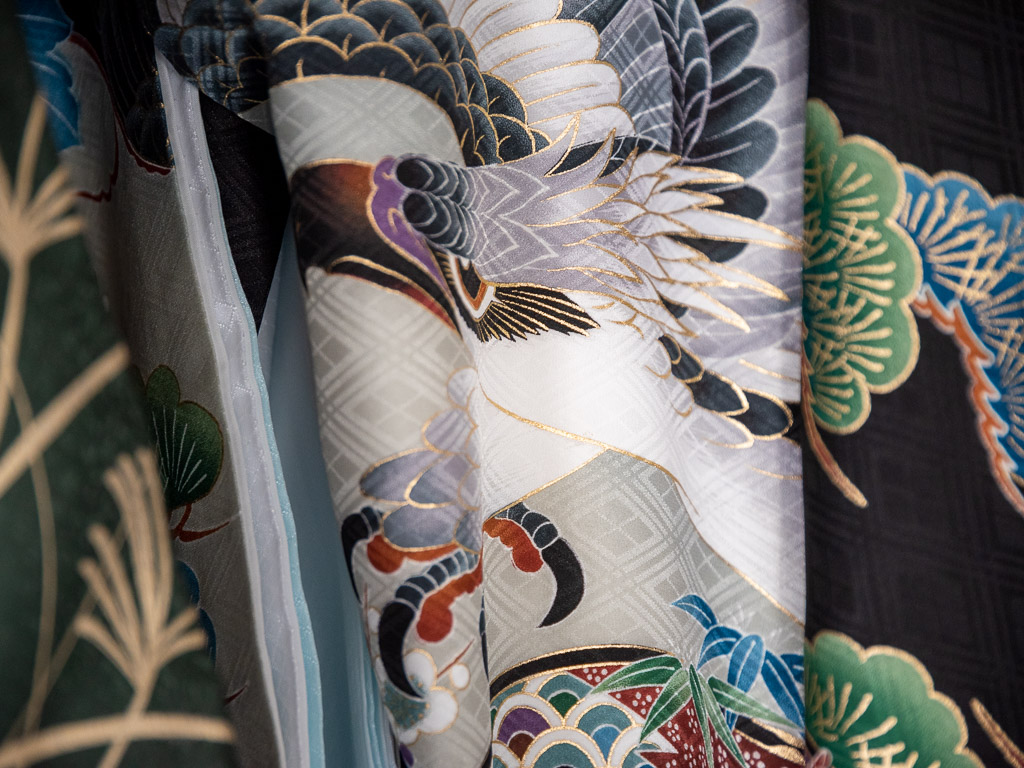 My wife's aunt had sent our son a beautiful kimono as birth present. Many traditional celebrations in Japan are religious, and this kimono is often used when the boy is five years old and the family goes to a shrine to celebrate his health and well being (a Japanese rite of passage called shichi-go-san named after the age seven-five-three when children are celebrated like this, boys normally at five years old and girls at three and seven). The kimono therefore is very big, but it can also be used when the child is around one month old and is being brought to a shrine for the first time, (omiyamairi); traditionally the kimono is being used as a big apron around the baby when being carried.
It is also seems popular to use the kimono for taking commemorative photos. We celebrated our baby being one months old by taking photos at home of our baby draped in his kimono, and it presented me with new photographic challenges that I had never encountered before – trying to make a grumpy uncomfortable baby not cry while looking at the camera and not tearing down a draped kimono with wildly kicking legs. We got one good photo and my wife's aunt was so happy to see our son and the kimono she had given him.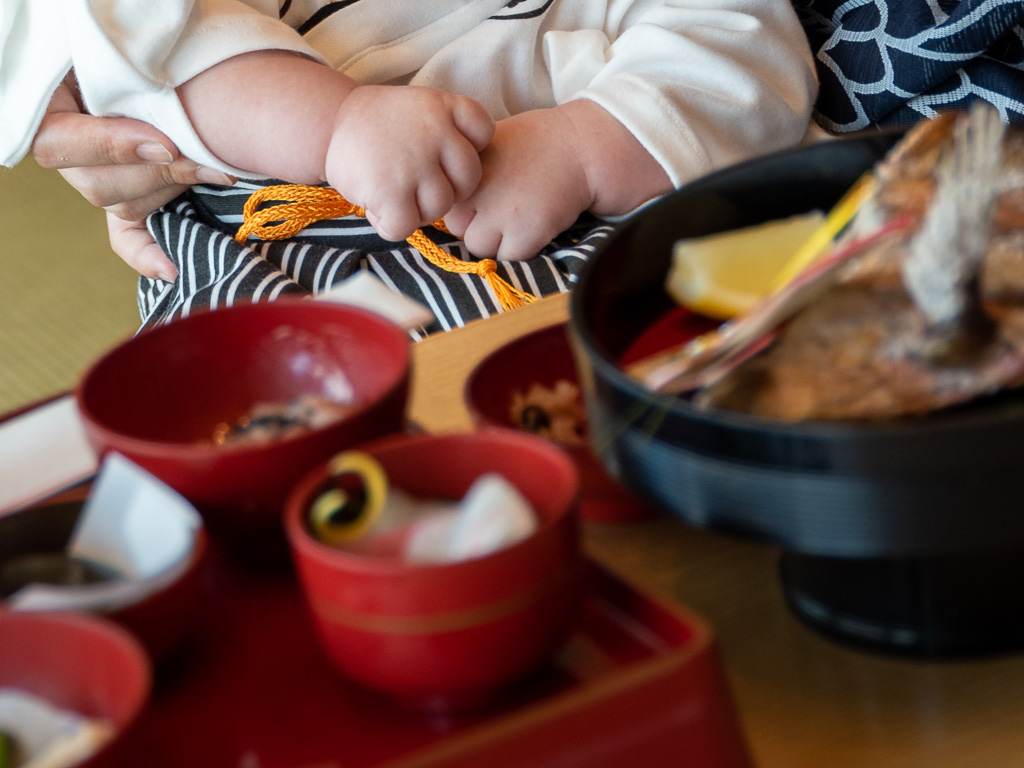 So comes last Saturday when we celebrated okuizome, our son being 100 days old. Tradition has it that after 100 days the baby is introduced to food for the first time, where the food that is presented to the child (our baby did "air eating") has the symbolic meaning that he will always have enough food in life and good teeth. Celebrating with close relatives in Tokyo made this day a very special one to remember for at least 100 years.
I am really fond of all these celebrations and am already looking forward to the next one. But if it takes to long, we will just have to make up our own reason for celebrating life, find some small occasion and make a happy memory together. To rejoice in happiness, however tiny it might seem, has become increasingly important to me. Maybe it is the same for everyone; with age and the perspective that age entails, small pieces of happiness find new meaning and grow in importance. This makes for exciting years ahead – if I extrapolate, it means that I will find more and more happiness in smaller and smaller things when I grow older and older. And that is a bright future to look forward to.